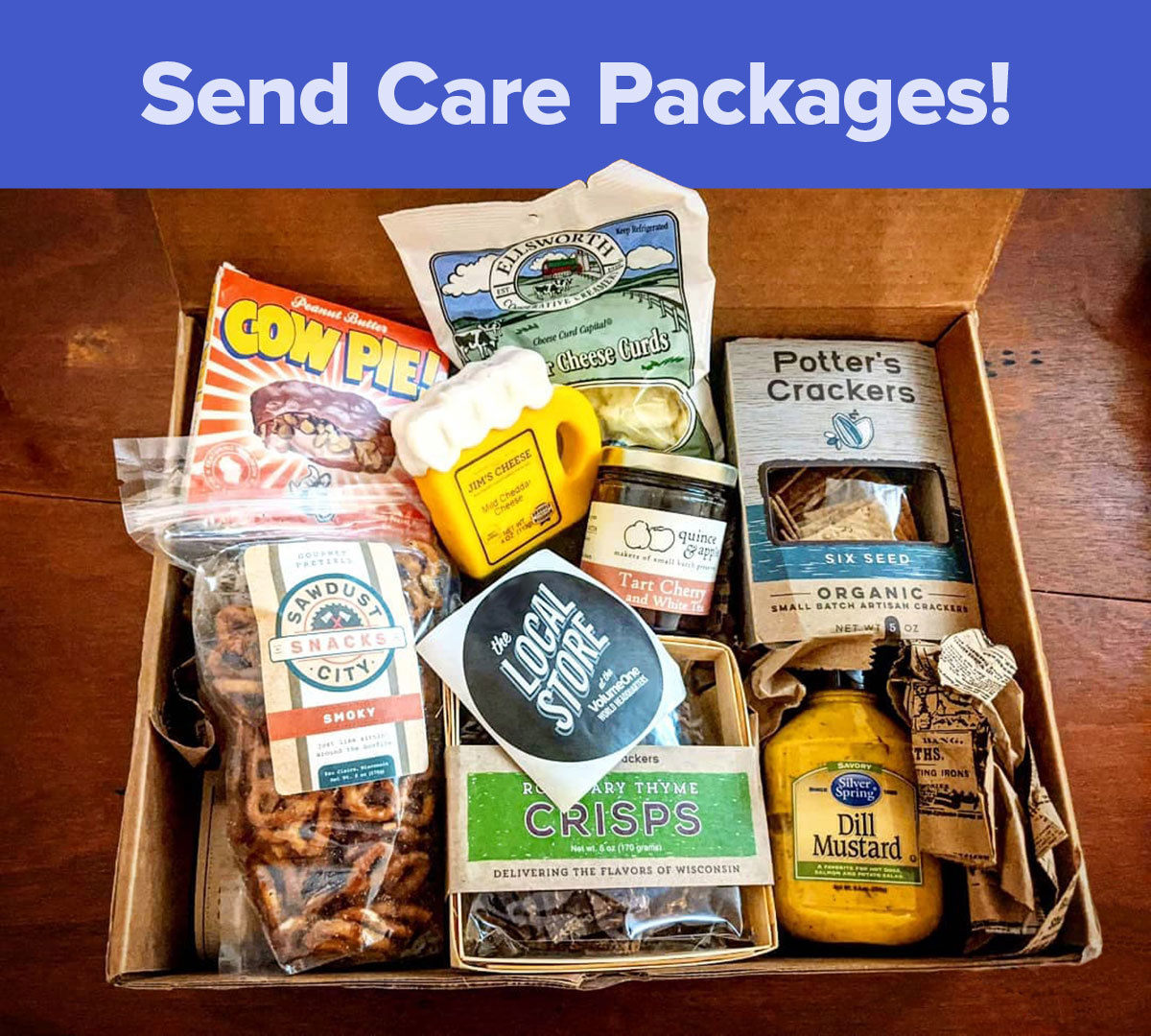 Want to send a care package to friends/family to brighten their day? We'll make it easy and build a basket for you!
Select a category of goods.
Choose a price range (starting at $25) that works best for you.
We'll put something together and send to you or your loved ones!